August 02, 2022
MEET TSKP: Archana Pai, LEED AP BD+C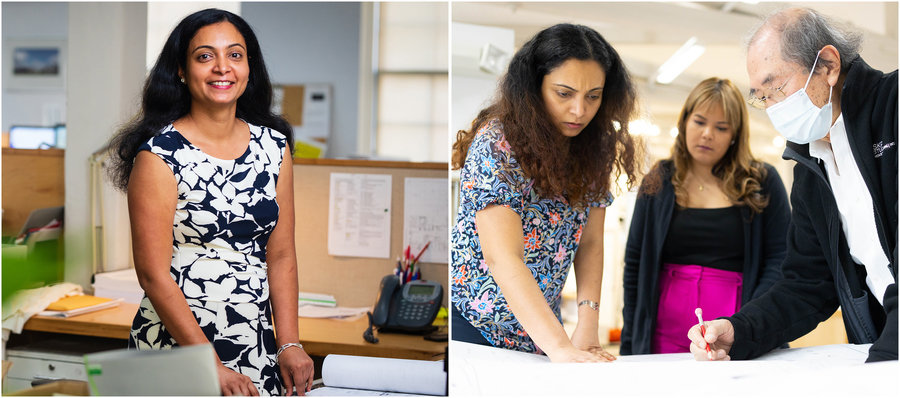 Much like nature can inspire artists, buildings can inspire people. Both inspire Archana. As a skilled oil painter, her favorite subjects to paint are still life and scenery. It is a process she enjoys, and her approach to designing a building is similar. Architecture is not forced. "The experience of creating innovative buildings…that is a form of art."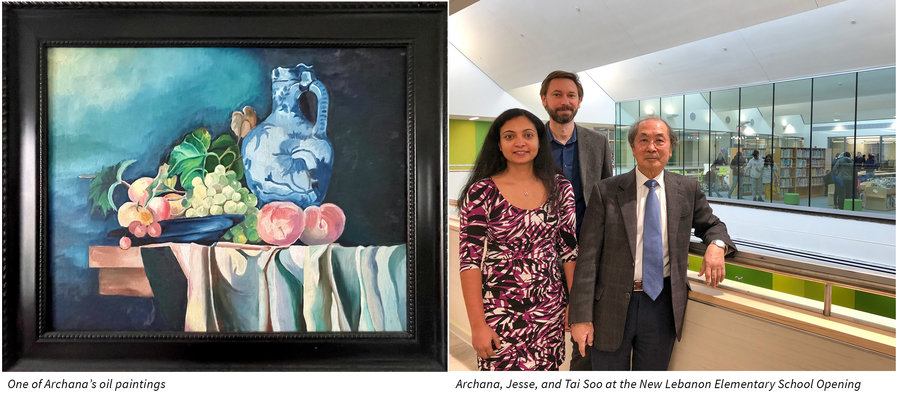 Archana is currently responsible for the technical documents and coordinating the team for the new 238,000-square-foot Farmington High School project. "I am always learning," says Archana. "There are so many moving parts in architecture from design and specifications to construction administration and business development…I enjoy continuing to learn about this profession." Archana will continue to be the lead as Farmington High School moves into construction administration, "I am looking forward to seeing the drawings come to life."
The first project Archana was involved in from start to finish was the New Lebanon Elementary School in Greenwich – "it was inspiring to be involved in the design and the construction." The site was challenging, with a ravine and an existing school that had to remain in operation. The final design solution sited the building in the ravine and utilized the steep slope. 
As a LEED AP BD+C, sustainability is an essential aspect of architecture for Archana. The New Lebanon Elementary School was certified as LEED Gold. "It was a process I became very interested and involved in. I performed the daylighting calculations and even helped survey the teachers after the building was complete." In 2021, the New Lebanon Elementary School won an AIA CT Design Award. "It was a great feeling to accept an award for a project I was a part of for so long."
Diversity in architecture is something Archana feels passionate about. Her motto is "perform with purpose" every day. "I feel that it is important to do what I can to help pave the way for other women like me so that they can feel represented in the field of architecture." Many great women of color inspire her. Her favorite books include My Life in Full by Indra Nooyi, This Just Speaks to Me by Hoda Kotb and My Journey by A.P.J Abdul Kalam.
"If you take on something, you must give it your all. If you promise, keep it." is another inspirational statement from Indra Nooyi, which motivates Archana.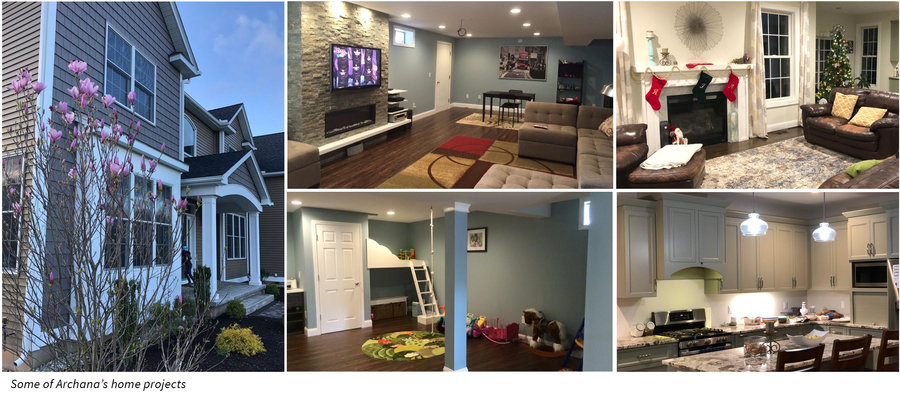 After attending school in India, she arrived in the United States in 2004 with her family and lived in New Jersey, California, Missouri, and now Connecticut. Her favorite place to visit is New York City. "There is always something new being built there. I'm particularly fond of Hudson Yards, Chelsea Market, and the High Line. The buildings in these areas are inspiring."
Archana brings the joy of architecture into the design of her home. "I designed every aspect of my current home, from the layout to the finishes. It was rewarding to design something for myself and my family." 
Growing up in India, Archana strives to be a role model for others in the architecture, engineering, and construction industry. What advice does Archana have for inspiring architects? "Hang in there, focus on the goals, and be resilient. Keep the fire inside of you burning. One day it will be your day!"