February 27, 2019
OPENING DAY for New Lebanon Elementary Magnet School in Greenwich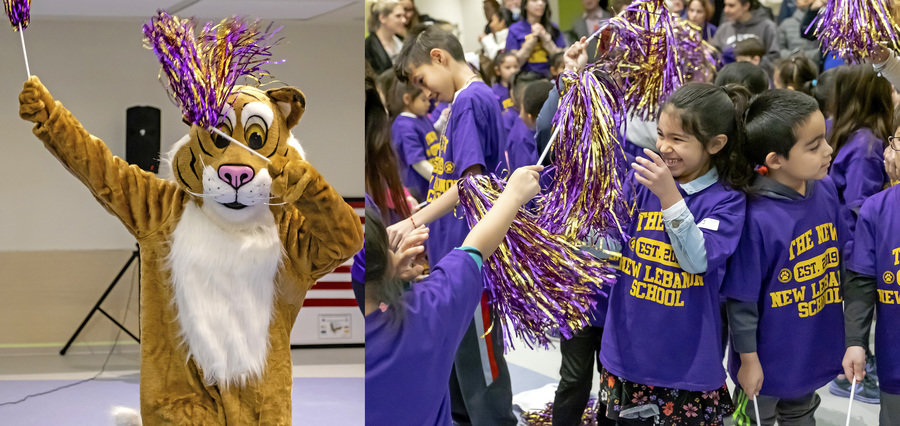 "This whole week was filled with inspiration and excitement."  The celebration began with an opening day dance party at the new school led by Principal Barbara Riccio and continued Saturday, February 23rd with a community open house and tour of the New Lebanon Elementary Magnet School in Greenwich. The community was treated to music by Western Middle/New Lebanon School students and words of encouragement and inspiration by Peter Bernstein, Board of Education Chair; First Selectman Peter Tesei; Mike Bocchino, Former State Representative; Superintendent of Schools Ralph Mayo, Steve Walko, Building Committee Chair; Shannon Bocchino and Julieth Jaramillo from the New Lebanon School PTA, and Theresa Knuth and Tristan Bates, New Lebanon School Students. It was the culmination of the community's hard work that made this new school possible. Photo credit: Karen Morgenbesser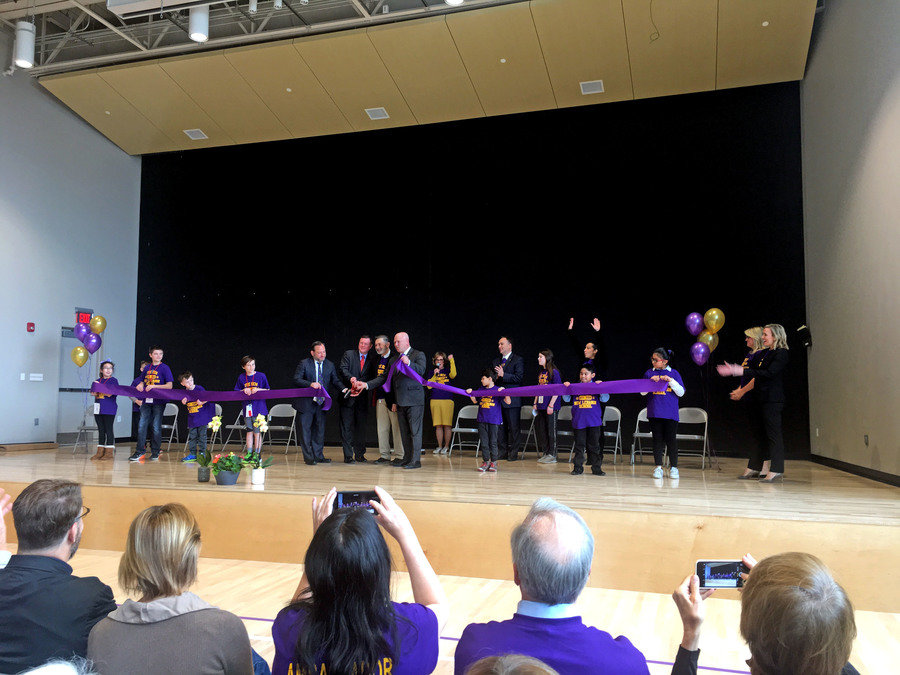 About New Lebanon Elementary Magnet School
Located on a site with steeply sloping banks and wetlands this elementary school serves 374 students in grades PreK-5 with an International Baccalaureate (IB) program. TSKP STUDIO's design is based on respect for the natural environment and a belief design has the ability to shape the learning experience and contribute to the IB learning model.
The centrally located learning commons are equipped with flexible furnishings and adaptable technological infrastructure which allows for multiple zones of learning happening simultaneously.  There is a large group instruction area, with seating for 60 students, small group collaborative areas, independent study areas, an innovation maker space with a green screen, and lego wall, and a small tiered "read aloud" story corner. The gymnatorium, where the community open house celebration was held features a traverse-style climbing wall and ADA accessible stage, sized to seat the entire student body, faculty, and staff.
The New Lebanon Elementary School is designed to achieve LEED Gold certification.
TSKP STUDIO's amazing designers and architects of the beautiful New Lebanon Elementary Magnet School: Archana Pai, Jesse Saylor, Tai Soo Kim (pictured below), Ryszard Szczypek, Christine O'Hare, Susan Pickney, Mehmet Sahin, Jeff Brown, Daegeon Jeong, Dan Condon, and Rebecca Exley.