June 24, 2021
GROUNDBREAKING: New Net Zero Energy Mansfield Elementary School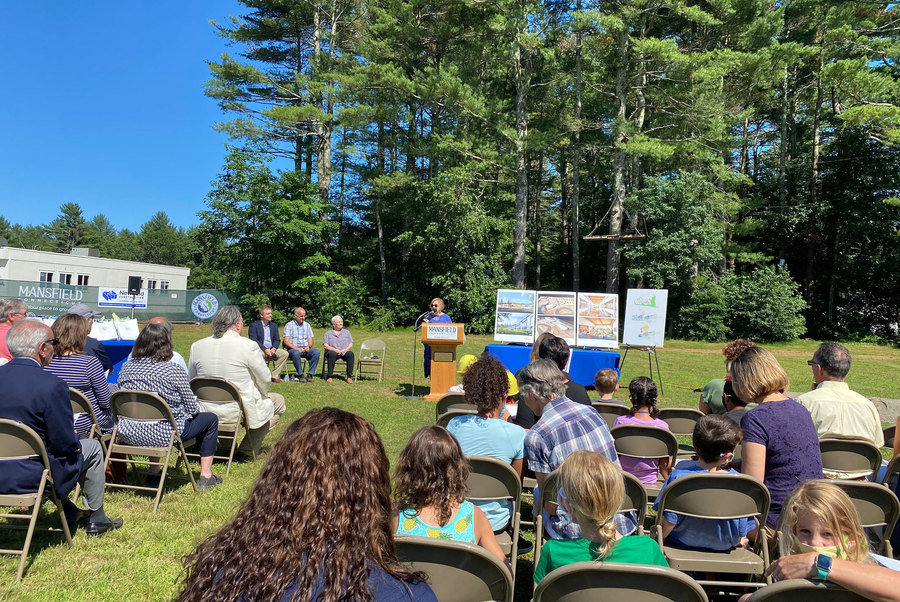 Students and town officials of Mansfield, CT gathered at the new Mansfield Elementary School site to break ground and celebrate the historic school that will be built there. Tai Soo Kim and Jeff Brown represented TSKP STUDIO and talked about the revolutionary features of the design. The school will be the first Net Zero public school in Connecticut and will consolidate three existing elementary schools. It is designed to increase student comfort and will decrease maintenance and operating costs. Solar orientation, surface-to-floor ratio, window-to-wall ratio, and building systems were studied during the design phase. No fossil fuels will be used for normal building operations. Explore the full project.
TSKP is thrilled to help create history in Connecticut with Mansfield Public Schools and a great project team. You can also watch the progress of the construction live here.
Read more about the ceremony in the articles below, or watch the event on Youtube.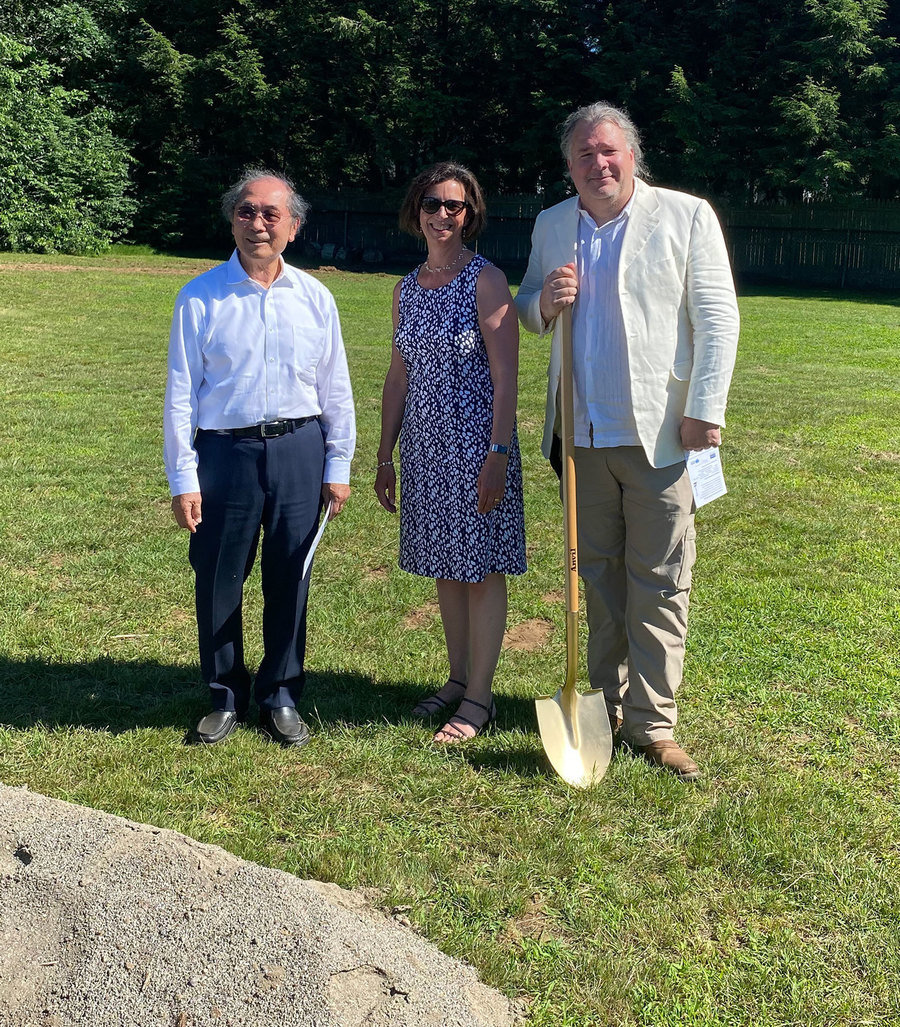 Tai Soo Kim and Jeff Brown pictured with Kelly Lyman, Mansfield Superintendent of Schools