November 17, 2021
HONORS: AIA CT 2021 DESIGN AWARDS
TSKP STUDIO was honored to be recognized for the New Lebanon Elementary School and the Stuckbridge Park. The design for the New Lebanon Elementary School was led by Tai Soo Kim. Josh Teas led the team for the adaptive reuse concept for the Crook Point Bascule Bridge aka Stuckbridge Park. Projects in Connecticut and other locations by CT-based firm, were eligible for an AIA CT 2021 Design award. Design excellence was the sole judging criteria. Randall Luther was also honored for his 25 years of service with AIA.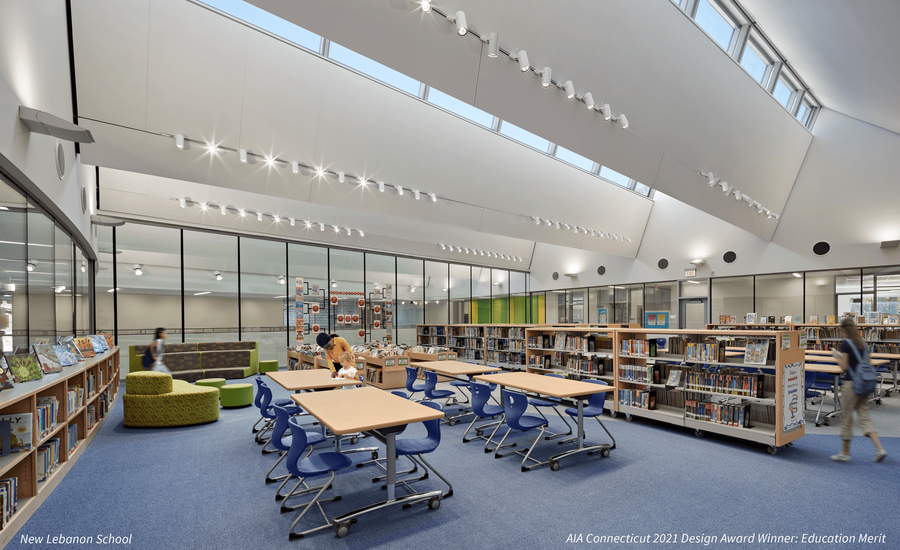 New Lebanon Elementary School
New Lebanon, an elementary International Baccalaureate (IB) World Magnet school for students from preschool to fifth grade, was built to accommodate a population that had outgrown the walls of the old school. The additional space also provides for preschool classes and magnet seats, two components of the district racial balance plan. The new building brings unity and PreK and Kindergarteners back into the IB community where previously, they were excluded. Explore the full project.
Jury comments: Compelling ideas, worthy strategies, sound performance, and interesting organization. Playful and beautifully conceived in its directness.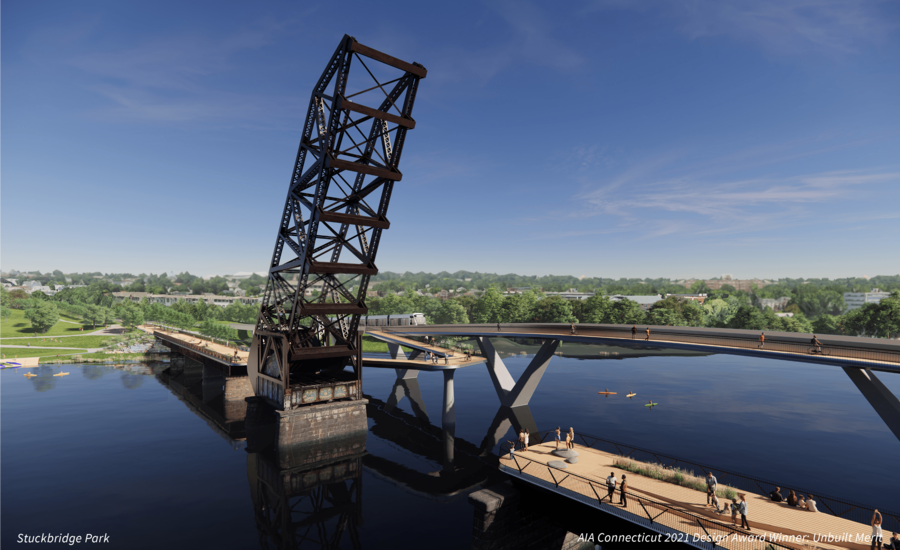 Stuckbridge Park
Adaptive reuse of the Crook Point Bascule Bridge and adjacent brownfield sites at the shores of the Seekonk River. As an alternative to demolition, the City's planning department sought out ideas for reuse of the defunct bridge. This design preserves the landmark Crook Point Bascule Bridge, without modification to the main structure, as the centerpiece of a vibrant new urban landscape. The Bridge is a monument to American industry. Its cultural value, however, is what makes the imposing steel structure truly worthy of preservation. Generations of trepidatious visitors: Brown crew teams, Providence's legendary punk rockers, and graffiti and street artists, have contributed to making the Bascule Bridge not just a landmark but an icon. Explore the full project.
Jury comments: Nice, thoughtful design that animates the surrounding public space and transforms simple open space to a true public park. The value of ruins and the idea to reuse it is strong.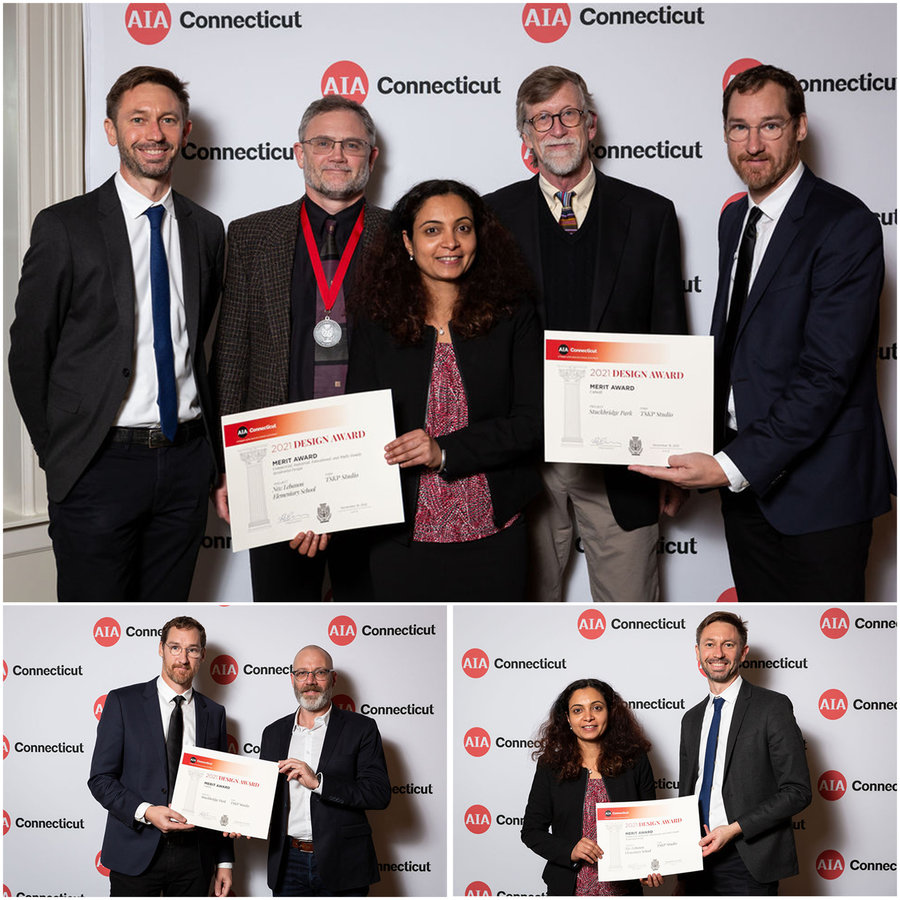 Jesse Saylor, Randall Luther, Archana Pai, Whit Iglehart, and Josh Teas, and David Ferdman of BuroHappold Engineering - Photo credit: AIA Connecticut