September 12, 2018
TSKP STUDIO wins award for historic Colt Gateway East Armory Restoration and Redevelopment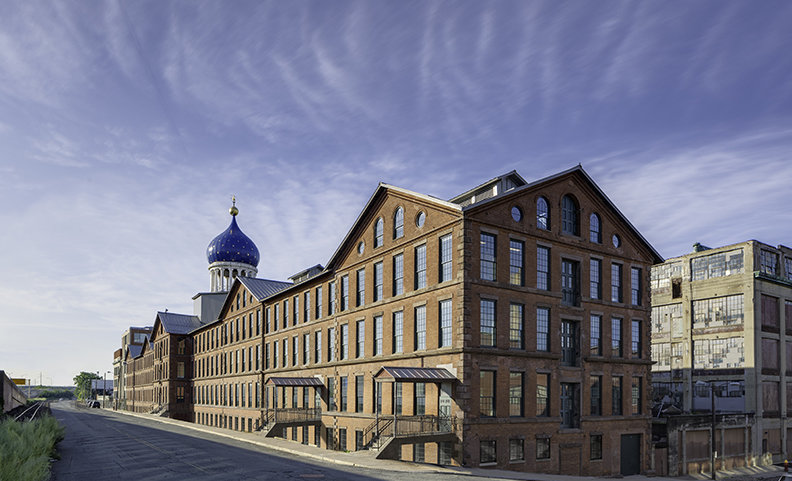 TSKP STUDIO has won the 2017 AIA-Connecticut Honor Award for the restoration and redevelopment of the East Armory of the former Colt Fire Arms complex in Hartford. The 500 foot-long building is the central structure in the 17-acre Colt Gateway Redevelopment and has been designated the future home of a National Park Service Visitors' Center beneath the iconic blue onion dome in Hartford.
Architect, Whit Iglehart noted the unique elements of the structural system as 4-piece cast iron columns supporting double steel beams and brick arches, which the project team carefully restored. The building is thought to be the first fire-proof industrial building in America. It was rebuilt in 1866 by Samuel Colt's widow Elizabeth Colt after the building was reportedly torched by arsonists during the civil war.
Whit now eagerly awaits the aging of the masonry restoration elements which over time will match the colors of the 150 year-old elements. Whit credits Larry Dooley, managing director of Colt Gateway, who persevered through years of environmental, structural, architectural and financial challenges while maintaining a clear vision of what the Coltsville campus could be. TSKP STUDIO is responsible for the master plan and ongoing redevelopment work on the 17-acre site since 2003.