July 12, 2023
PROJECT UPDATE: Farmington High School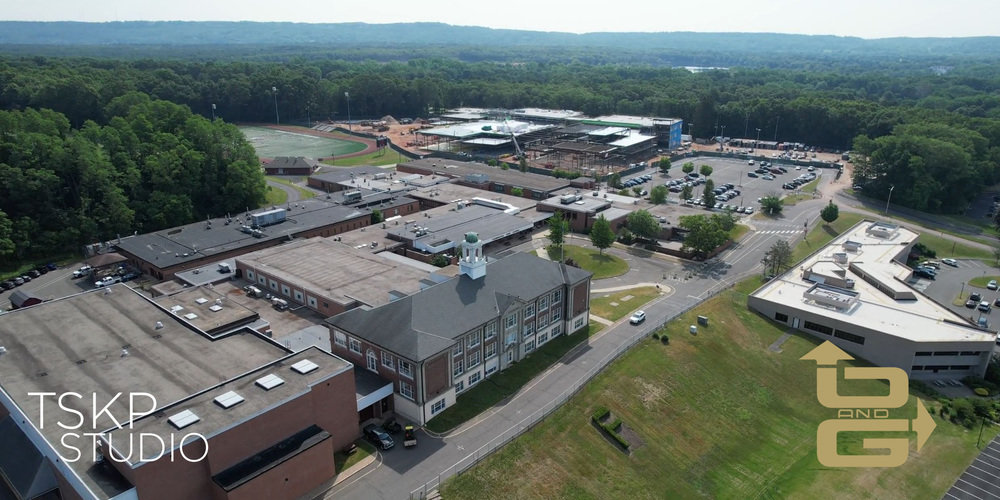 Construction began in November 2022 and is progressing at Farmington High School. The foundations and steel superstructure are complete. Detailing miscellaneous metals and specialty elevated decks. Two-thirds of the roof is installed, and exterior masonry has commenced.
Drone video by Jimmy Girolamo of JJC Drones of Madison, CT
Stay up to date on the construction progress: https://fhsbuildingproject.org/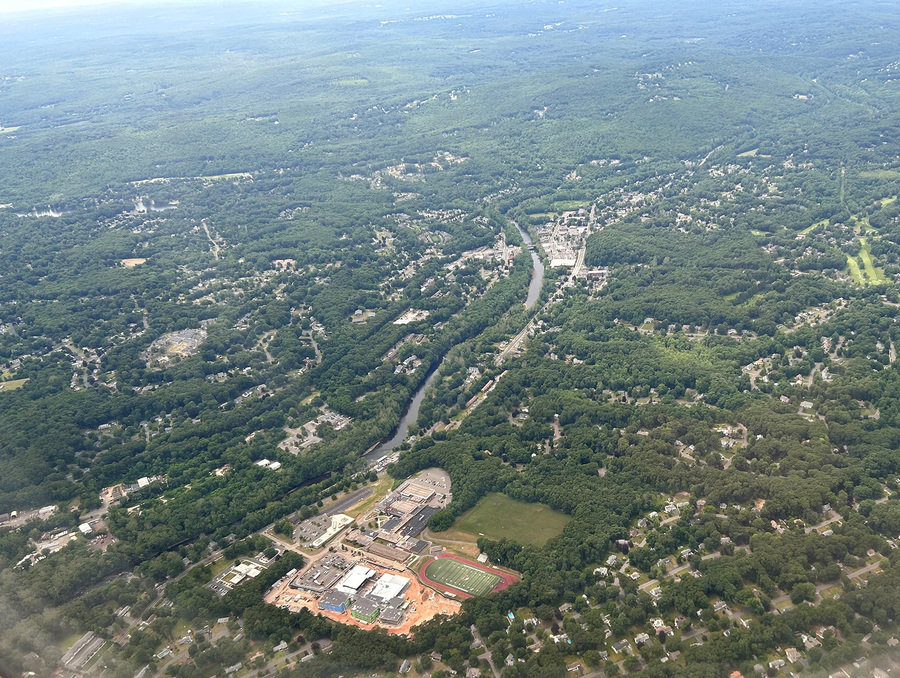 Bird's eye view of the Farmington Valley showing the construction of the new Farmington High School.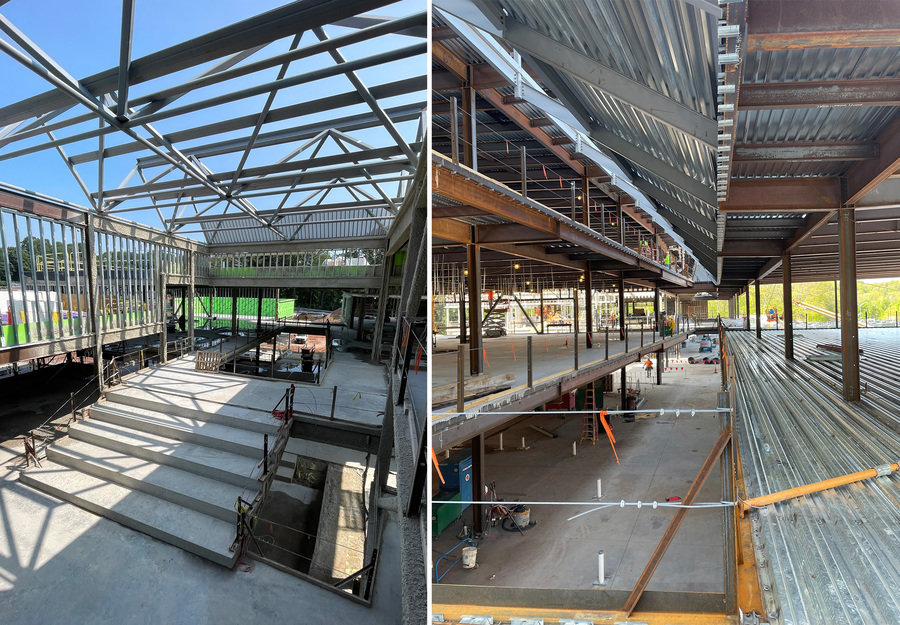 Construction progress photos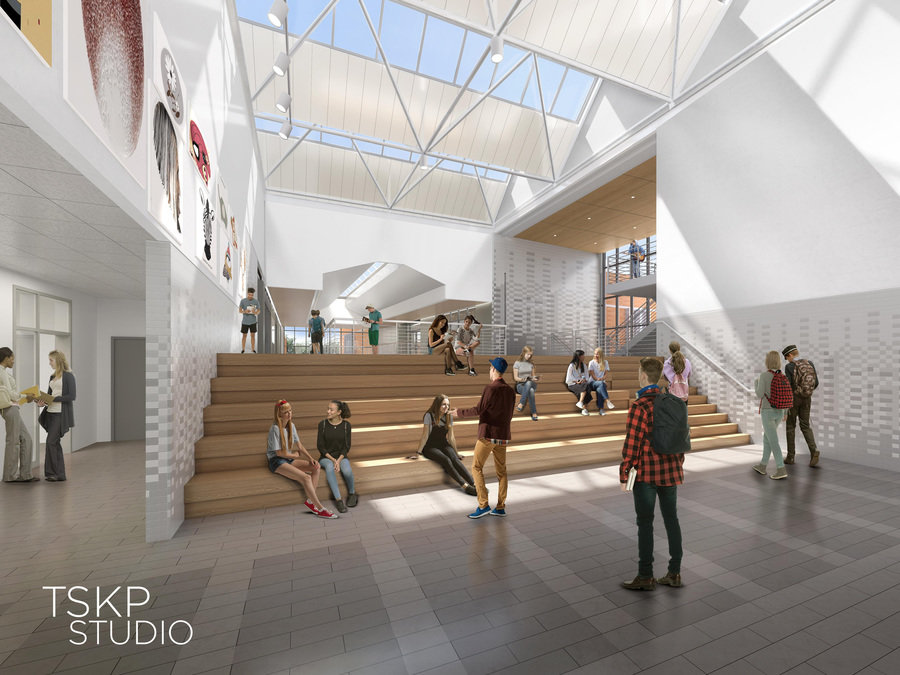 Interior rendering of Farmington High School
Architect: TSKP STUDIO 
CM: O&G Industries, Inc.
OPM: CSG Construction Solutions Group
MEP: Kohler Ronan
Structure: Michael Horton Associates, Inc.
Civil: SLR Consulting
Landscape Architect: Richter & Cegan, Inc.
Theater: Theater Design, Inc.
Food Service: Crabtree Mcgrath
Acoustics & AV: Jaffe Holden
Case Study: Farmington High School – Farmington, CT