March 21, 2022
PROJECT UPDATE: Meriden Public Library - Construction Underway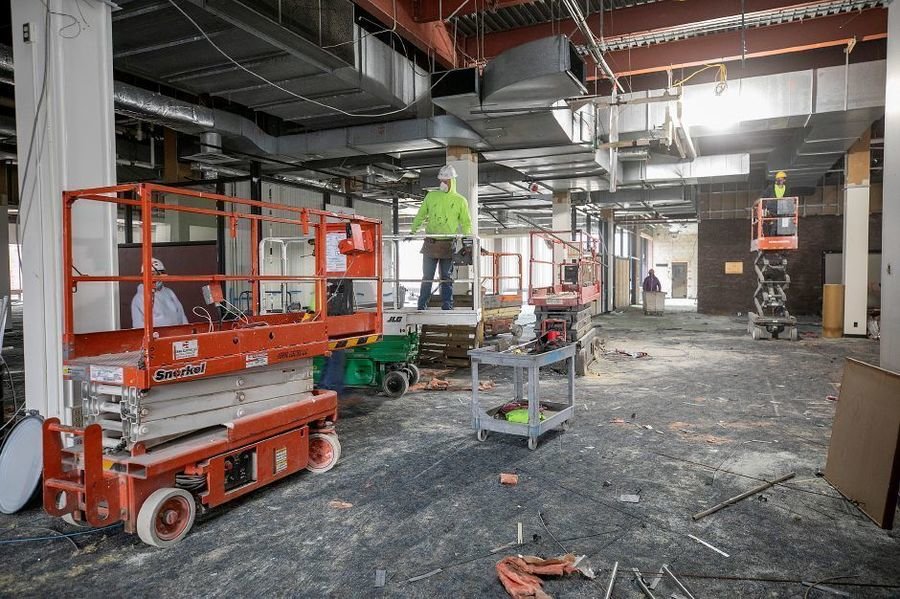 Construction is underway at Meriden Public Library. The reimagined library will feature 21st century technology, expanded offerings for children and teens, additional meeting room capacity and an environmentally controlled space to house the library's Temple B'Nai Abraham World War II Holocaust and Genocide Collection. 
"In addition to having a large flexible space for community events and to housing collections of multimedia and print content, building committee chairman Thomas Welsh envisions the Meriden Public Library as a place where new digital content will be created."
Read the Record-Journal's article on the project's construction progress.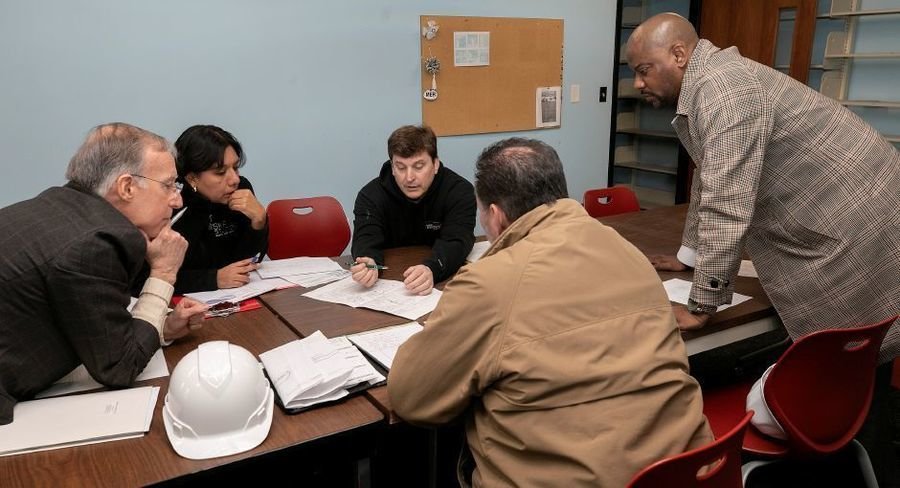 TSKP's Diana Lanser meets with Tom Welsh, Meriden Library Committee, Kevin Yates from Montagno Construction, Drew Pallotto from Montagno Construction and Cle Roseboro, library director. Images courtesy of Dave Zajac, Record-Journal 
Rendering of the renovated Meriden Public Library