December 19, 2020
GROUNDBREAKING: Welles-Turner Memorial Library - Glastonbury, CT

On a frigid morning in Glastonbury, the Welles-Turner Memorial Library ceremonial broke ground on the new renovation and addition project. The project refreshes the public spaces of the library to best serve the current and future needs of the growing Town of Glastonbury. The design for the Welles-Turner Memorial Library is fresh and modern, while retaining historical and traditional elements that carefully knit the building into the existing contextual fabric of the town. The addition exterior is clad with materials reminiscent of the Town's rural past, such as stone walls and board siding.
The interior is comprised of flexible spaces that allow for small group, individual study, large group instruction, and innovative thinking. A central commons space was created and provided with movable furniture that may be re-arranged to seat an audience of over one hundred. 
The children's area is enlarged, provided with age appropriate stack heights, increased daylight, and access to a newly paved children's terrace.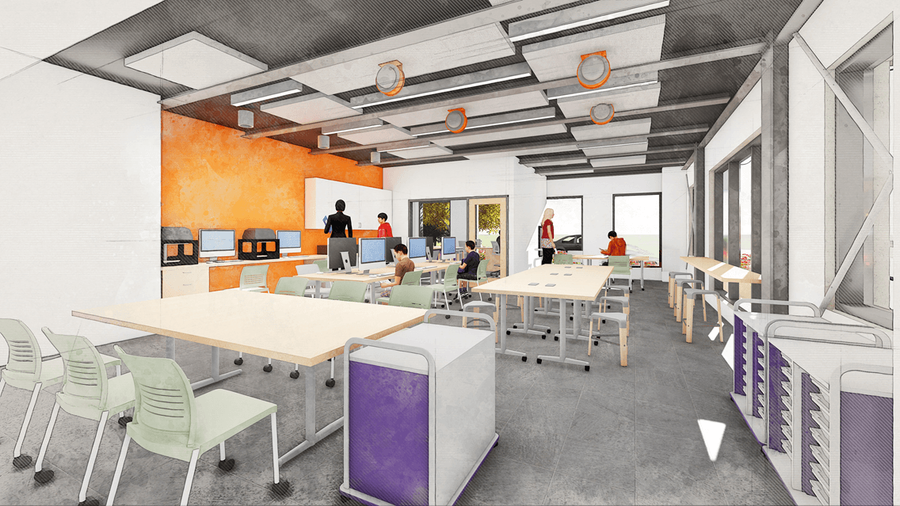 The relocated young adult area is furnished for small group individual study and technological collaboration with direct access to the new maker space dubbed "the vault". In the vault, there will be a laser cutter, small CNC machine, sewing machine, etc. Also included are 3D Printers, a Digitization Station (for digitizing old types of media), and a craft center, mobile tables that can be reconfigured for computer classes, and used with a mobile monitor for media collaboration. Power for the center of the room is located overhead to make access as flexible as possible. Additional ventilation has been accounted for at both a laser station and 3D Printers.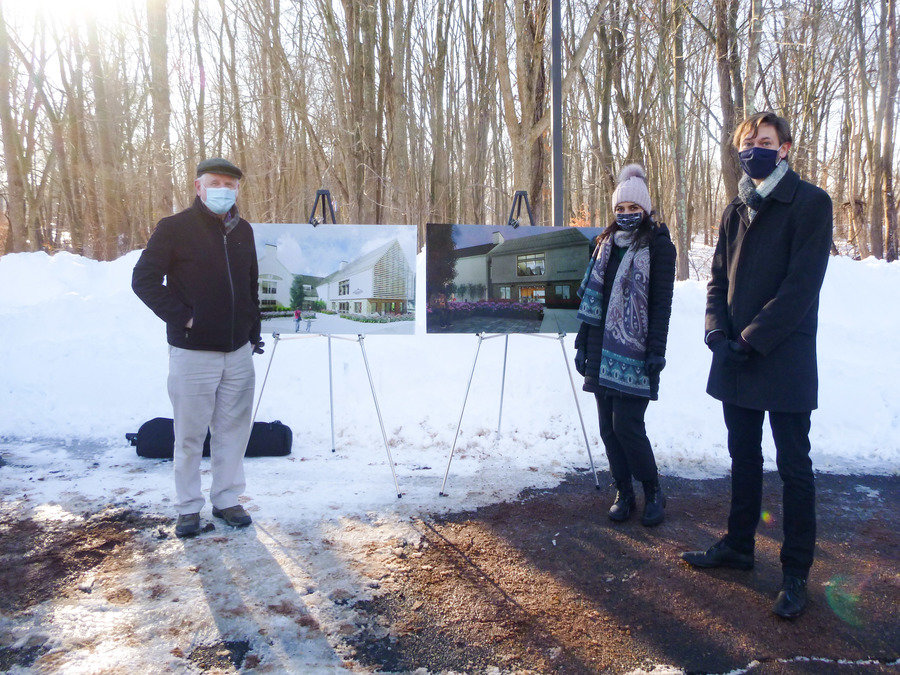 TSKP STUDIO's Peadar Cassidy, Hajar Aldouri, and Jesse Saylor