April 10, 2023
GROUNDBREAKING: LEED Silver Randolph Elementary School - Randolph, MA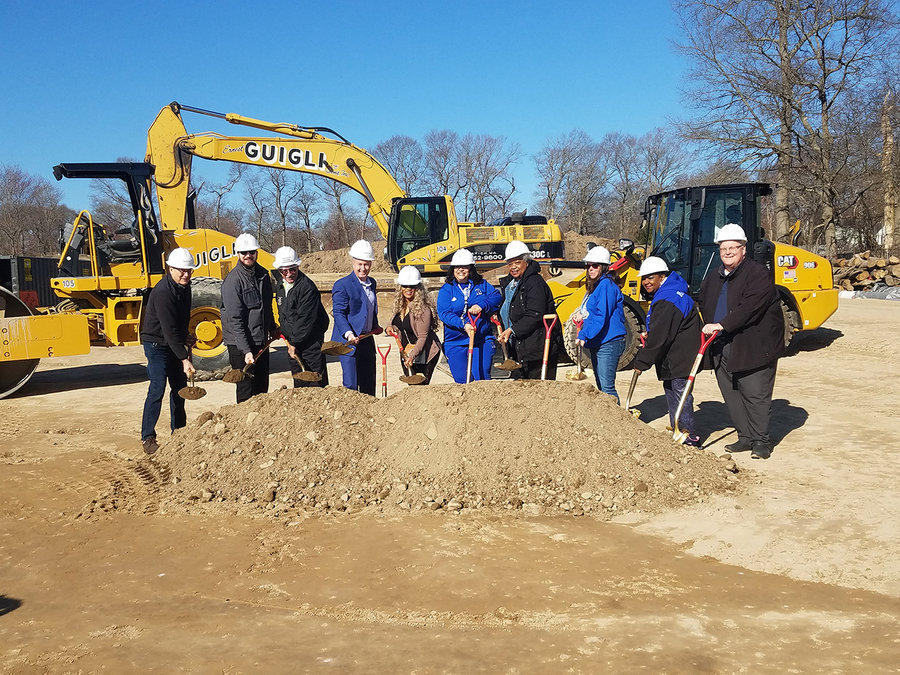 Randolph Superintendent of Schools Thea Stovell, Randolph Town Manager Brian Howard, Town Council, School Committee, and Building Committee members took part in the ceremonial throwing of the dirt.
Lyons Elementary School in Randolph, MA, broke ground today. This signifies the first step toward opening a new school that supports the health and wellness of the students, faculty, and staff and learning at the highest level. The new school will house pre-kindergarten through fifth grade and the District-wide Therapeutic Learning Center (TLC) program.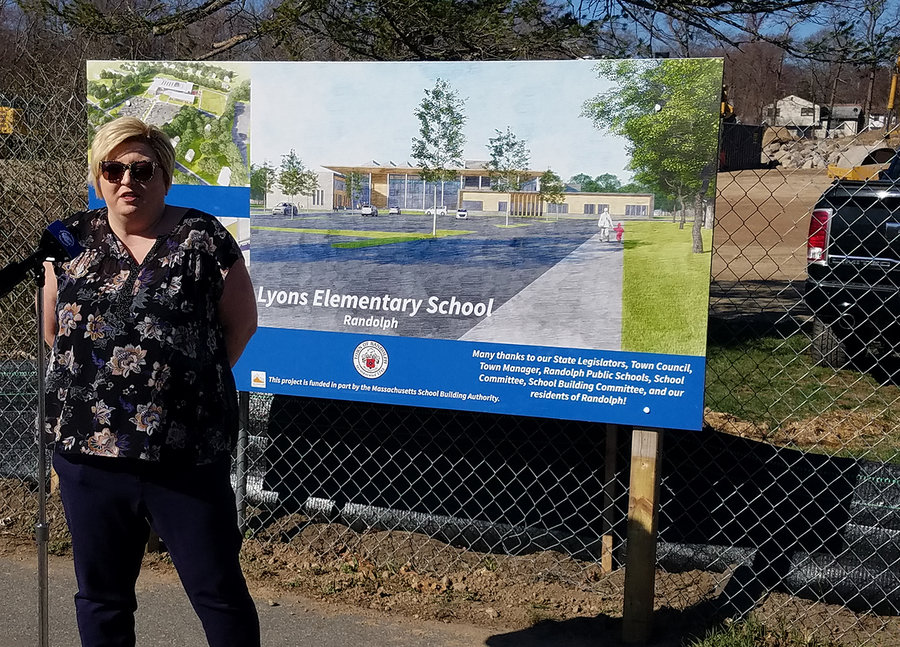 Cindy Lopez, Principal at Lyons Elementary School
Located on the former Devine School site, the design is civic in scale and reflects the use of the building by the community. Interior spaces on the first floor, such as the gymnasium, cafeteria, and media center, will have after-hours access by the community while keeping academic areas secure. 
The goals for the new Lyons Elementary School were to provide equity, academic excellence, and project-based learning and to be a full inclusion experience for all students. The new school incorporates 21st-century learning opportunities, collaborative spaces, and outdoor learning opportunities.   
Case Study: Lyons Elementary School - Randolph, MA