November 09, 2022
MEET TSKP: Jesse Saylor Promoted to Principal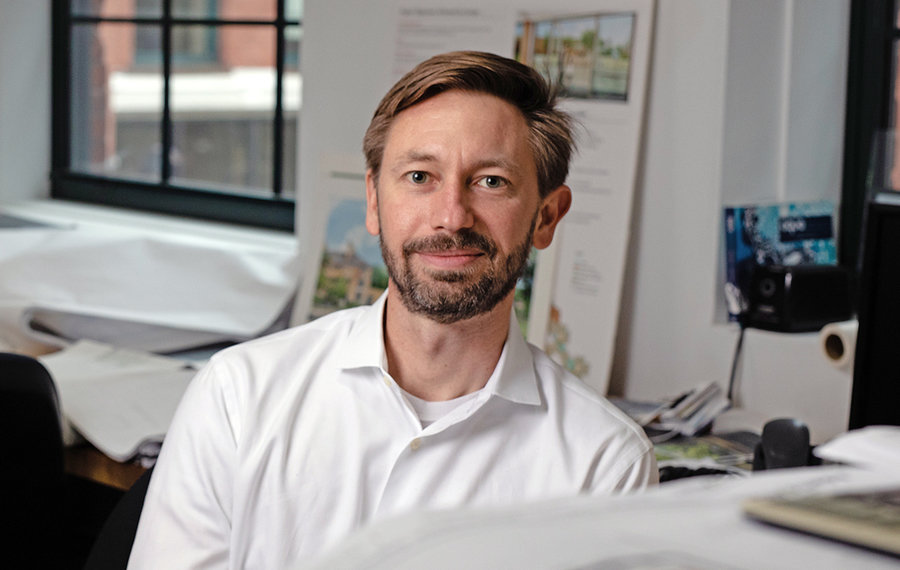 TSKP STUDIO is pleased to announce the promotion of Jesse Saylor in our Hartford office to Principal.
"Jesse brings design talent, diplomacy, technical as well as technology skills, and a quiet competence in everything he does. We are thrilled to have him join the next generation of leaders at TSKP STUDIO," said Whit Iglehart, principal at TSKP STUDIO.
Jesse utilizes his years of design experience to build strong relationships with clients, consultants, and in-house design staff, demonstrating his commitment to a collaborative design process. He joined TSKP as a Senior Designer, focusing on educational and community projects. His commitment to high-quality and strategic decision-making has led to his promotion to Principal.
"Jesse Saylor impressed me not long after he joined TSKP.  I saw early on that he had the characteristics of a leader," said Ryszard Szczypek, principal at TSKP STUDIO. "He is responsive to the needs of our clients, willing to put in long hours when necessary, and of course, has talent and passion. I'm happy that my initial impressions of Jesse were accurate."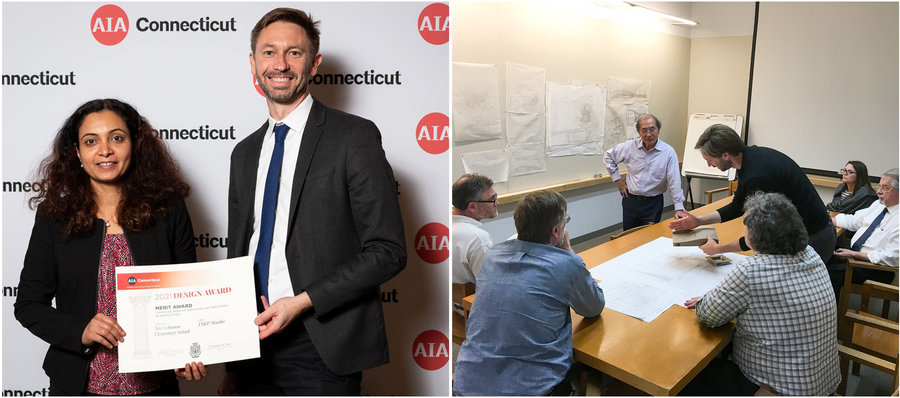 Having studied at The Cooper Union for the Advanced of Science and Art, Jesse enjoys exploring the use of new materials and techniques to streamline the design and construction process and maintain a high level of performance and energy conservation. "A familiar sight in the office is Jesse surrounded by models of varying forms that fit the site and program. The models could be 3D printed, hand-made, or computer modeled. Jesse works tirelessly to ensure the final design is the right one for the Owner."
Before joining TSKP, Jesse worked at a design studio in New York, NY, focusing on cultural and performing arts facilities with an emphasis on energy conservation. His background complemented TSKP STUDIO's portfolio in academic, cultural, and community institutions. He brought his knowledge to TSKP and has worked with the Stamford Museum and Nature Center on their Environmental Educational Center, The Town of Greenwich on their new Civil Center, as well as several School Districts and municipalities on public k12 projects. Jesse is also certified with the United States Green Building Council as a LEED Accredited Professional specializing in Building Design + Construction.
Jesse enjoys the great outdoors outside work, often leading his family on adventures hiking, biking, and camping. Jesse is an active member of his community through involvement in his church and youth sports coaching.
Jesse's promotion was recently featured in High Profile. Read more here.