July 20, 2022
COMMUNITY: UHart Program Students Tour Park Street Library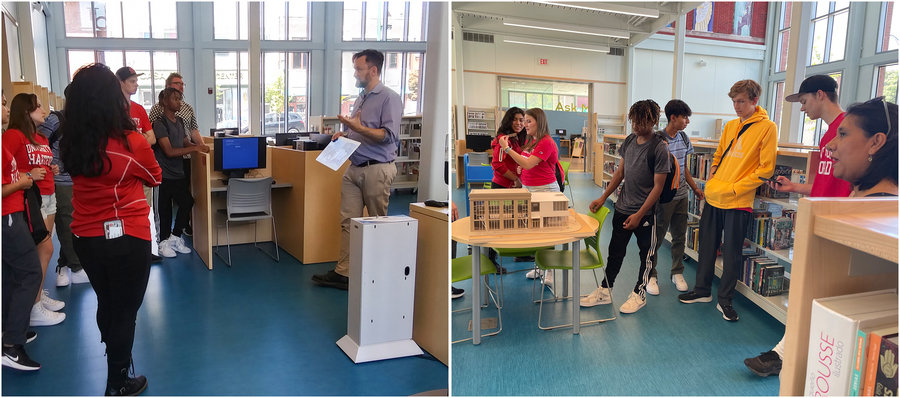 High school students from the UHart Architecture Summer Institute joined Michael Scott and Diana Lanser to tour the Park Street Library @ The Lyric. The summer program, hosted by the University of Hartford, works with high school juniors and seniors to provide an "immersive experience in architecture and design." TSKP participated by showing the students the finished Park Street Library and the process it took to meet the project's goals.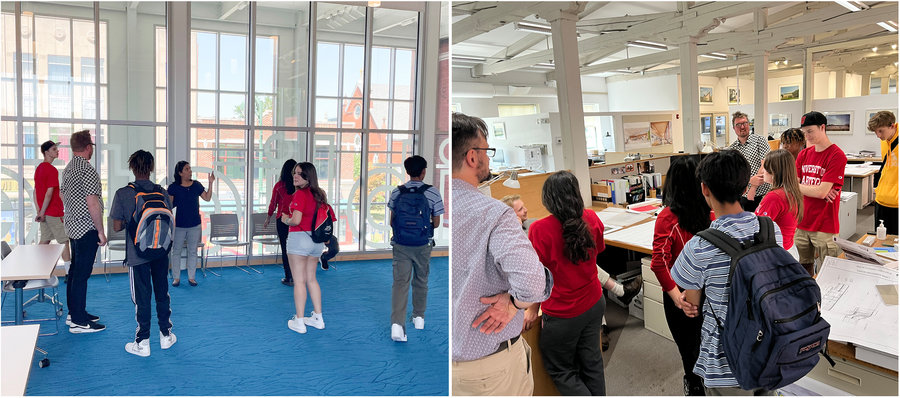 The students could also see our Hartford office and chat with our architects about the other work TSKP has designed.
Special thanks to the staff at Park Street Library, who was very helpful in showing the students different parts of the library, and thank you to Stephen Charles Smith, Graduate Program Director at UHart, who heads up this summer program. It was great to meet these future architects!