May 27, 2022
DEDICATION CEREMONY: Beman Middle School name selected to highlight history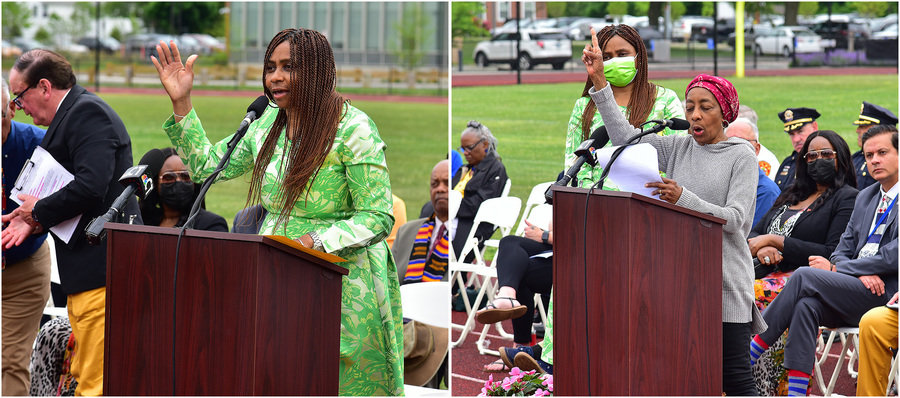 Left: Councilwoman Jeannette White Blackwell speaks. Right: Historian Marty Lowman speaks.
Jehiel C. Beman once wrote that education is the gateway to a better life for the next generation, stated Councilwoman Jeannette White Blackwell. "The same is true today."  Joined by Marty Lowman, the historian for the Cross Street African Methodist Episcopal Zion Church in Middletown, where Jehiel Beman was once the minister. Jehiel Beman was part of the first generation of freed slaves. Ms. Lowman implored students to set goals and become who they want to be. Using Jehiel's son Amos' goal of attending college in 1833 as an example.  "There are so many lessons we can take from the Beman family that we can use to improve our community, our lives, and our families."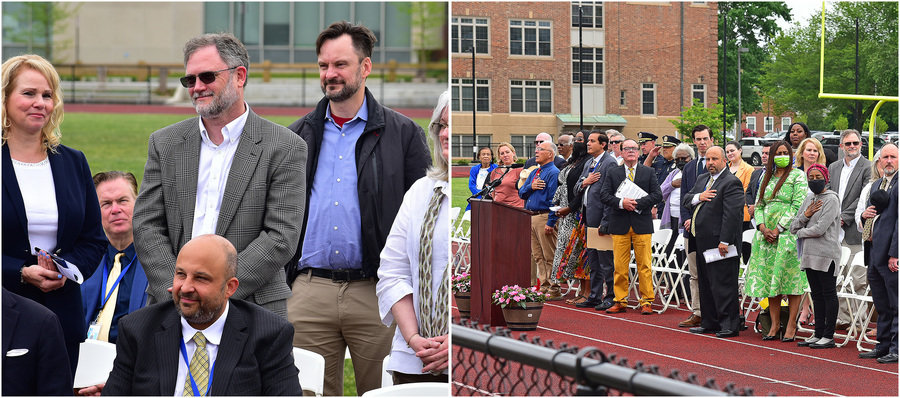 Left: TSKP's Randall Luther and Michael Scott stand with Councilwoman Mary Bartolotta. Right: The attendees stand for the National Anthem.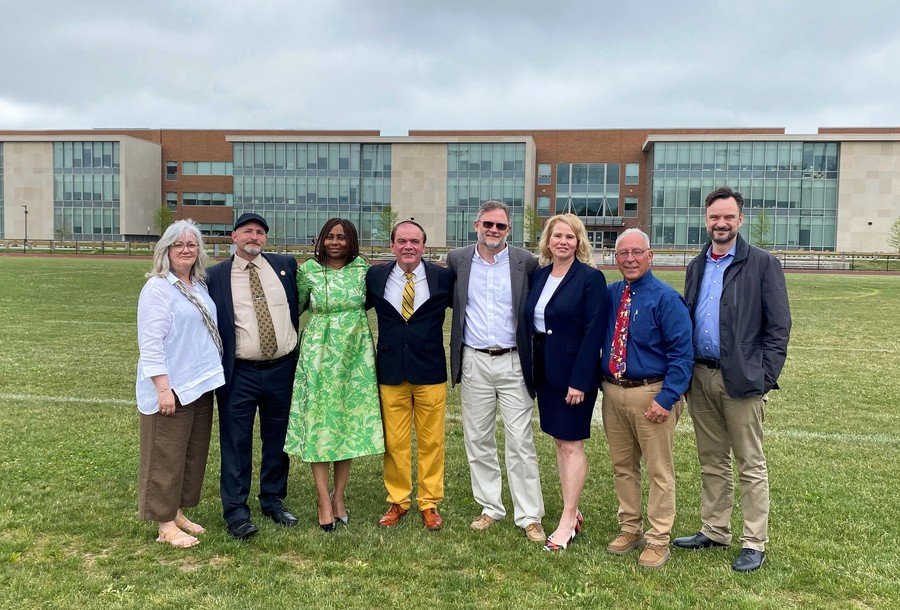 TSKP's Randall Luther and Michael Scott pose with members of the School Building Committee. From left to right: Sheila Daniels, Stephen Zarger, Councilwoman Jeanette Blackwell, Councilman Gene Nocera, Randall Luther, Councilwoman Mary Bartolotta, Councilman Philip Pessina, and Michael Scott.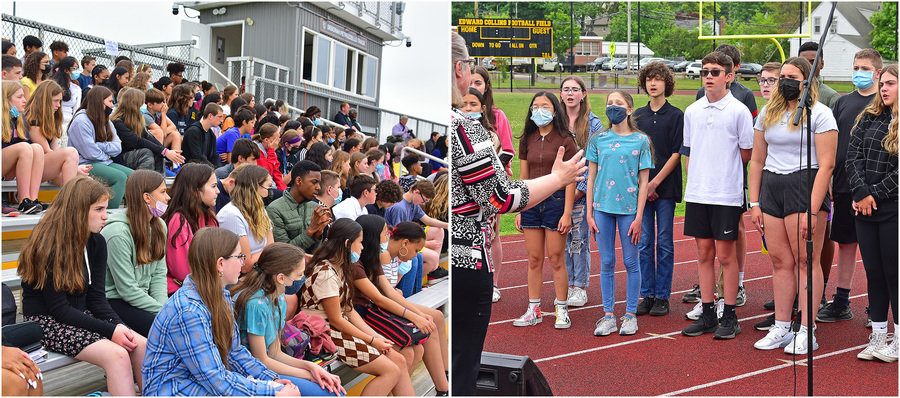 Left: Beman Middle School students gather for the Dedication Ceremony. Right: Students sing the National Anthem.
Images Courtesy of O&G Industries.