September 14, 2021
CONSTRUCTION UPDATE: Buckley Elementary School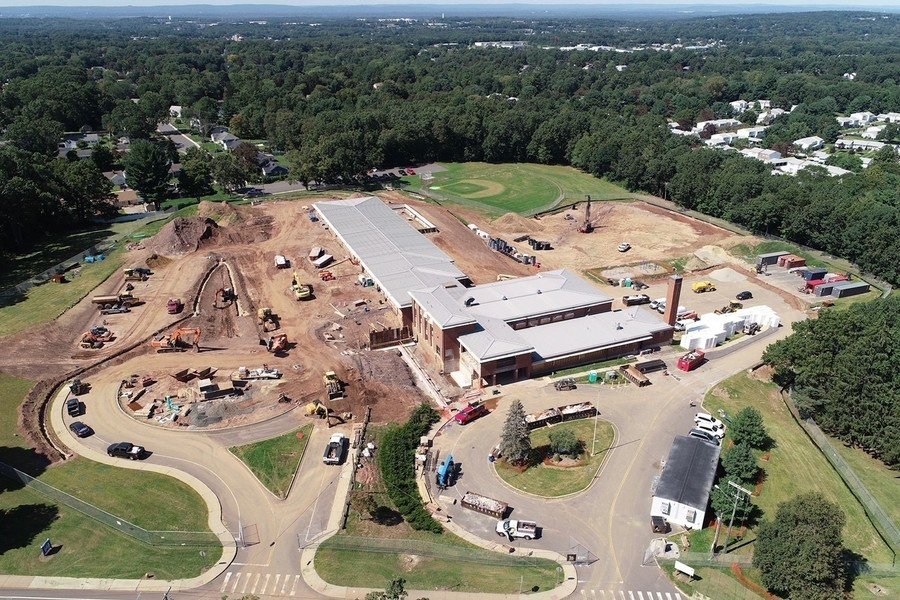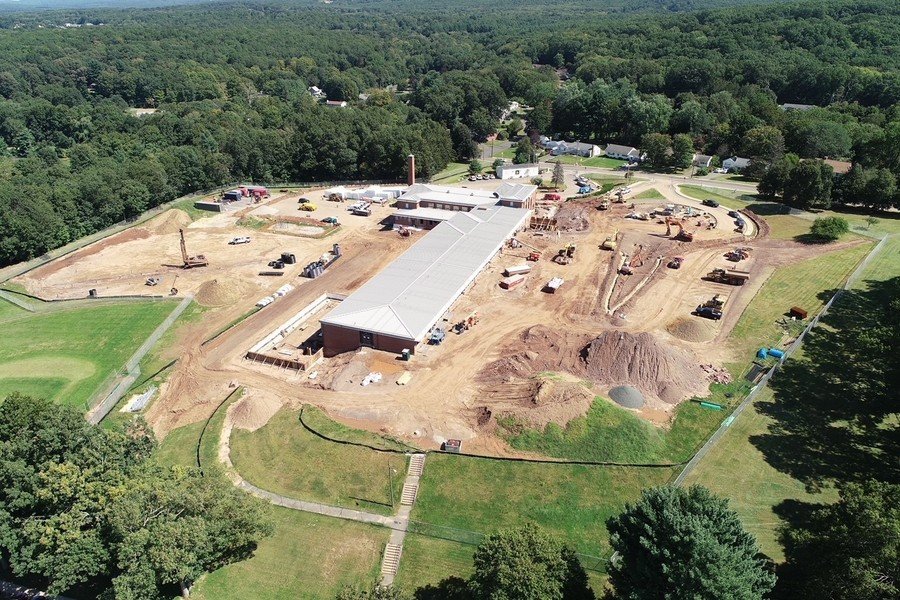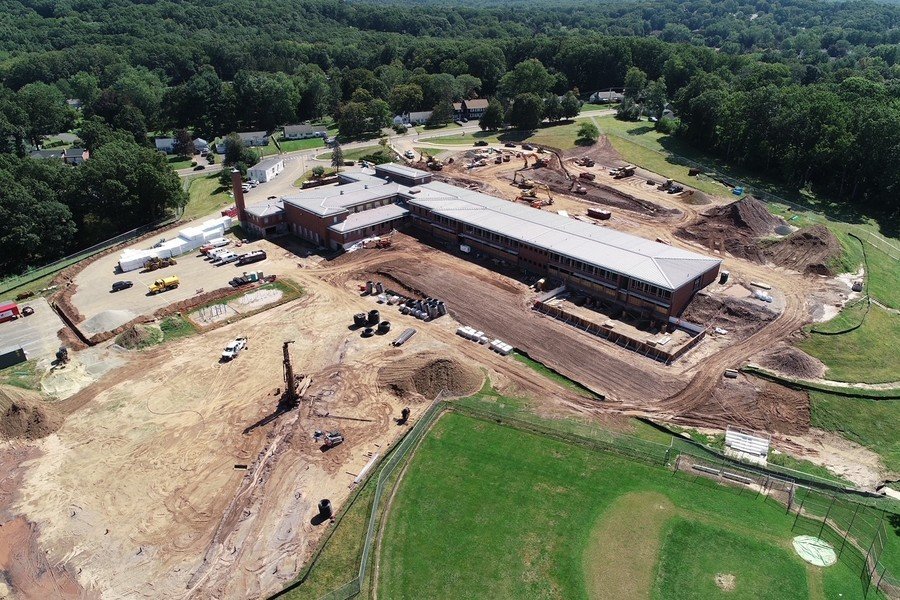 At Buckley Elementary, site work continues as cuts and fills of new parking areas and drives are complete, one-third of the geothermal wells have been placed, and excavation for the bioretention basins continues. Footing and foundation for the additions are in place and awaiting steel which is in fabrication. Inside the building, much of the demolition is complete. Framing has started. This fall, the new exterior wall glazing and cladding will come together as the new mechanical and electrical systems are installed inside. Buckley is the first of two Net Zero Public Schools in Connecticut.
TSKP is proud to work with a great team on this project, listed below:
O&G Industries
SLR Industries
Macchi Engineers, LLC
CMTA Inc.
TRC Environmental Group
Jaffe Holden Acoustics, Inc.
Bemis Associates
Food Service Design
Photo Credit: O&G Drone. Explore the full Buckley Elementary School project.