August 04, 2021
NET ZERO ENERGY: Gov. Lamont visits Buckley Elementary School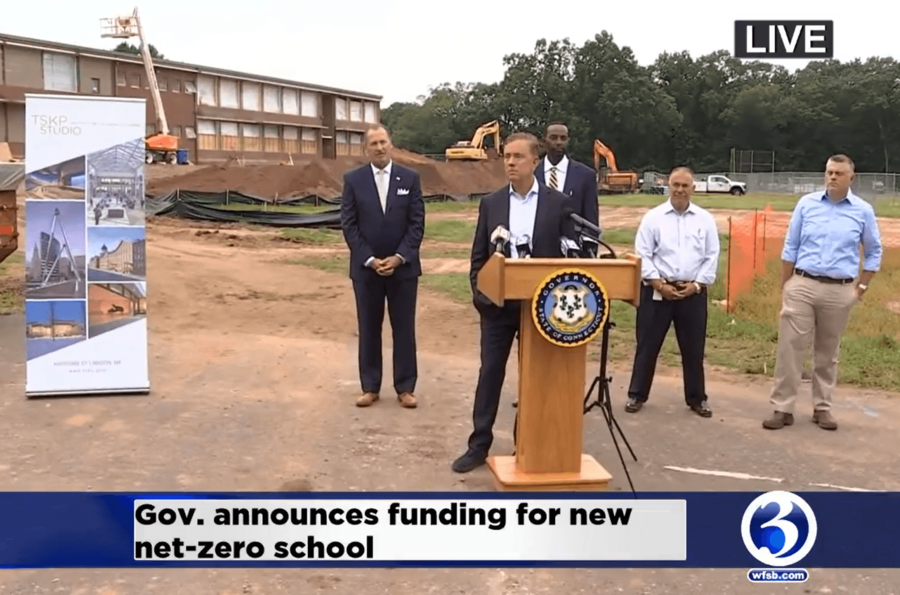 Governor Ned Lamont visited the Buckley Elementary School in Manchester today to share his excitement for one of the first Net Zero public schools being built in Connecticut. He was joined by Manchester Mayor Jay Moran, Board of Education Chairman Darryl Thames, State Representative Jason Doucette, and Director of the Office of School Construction Grants & Review (OSG&R) Kosta Diamantis. 
"This is going to be a great new school, built by Connecticut labor," Gov. Lamont stated during the press conference.
Buckley Elementary is the first of three planned Net Zero schools for the Town of Manchester. Explore the full project here.
Construction has also begun on the Net Zero Energy Mansfield Elementary School. Explore the Mansfield project.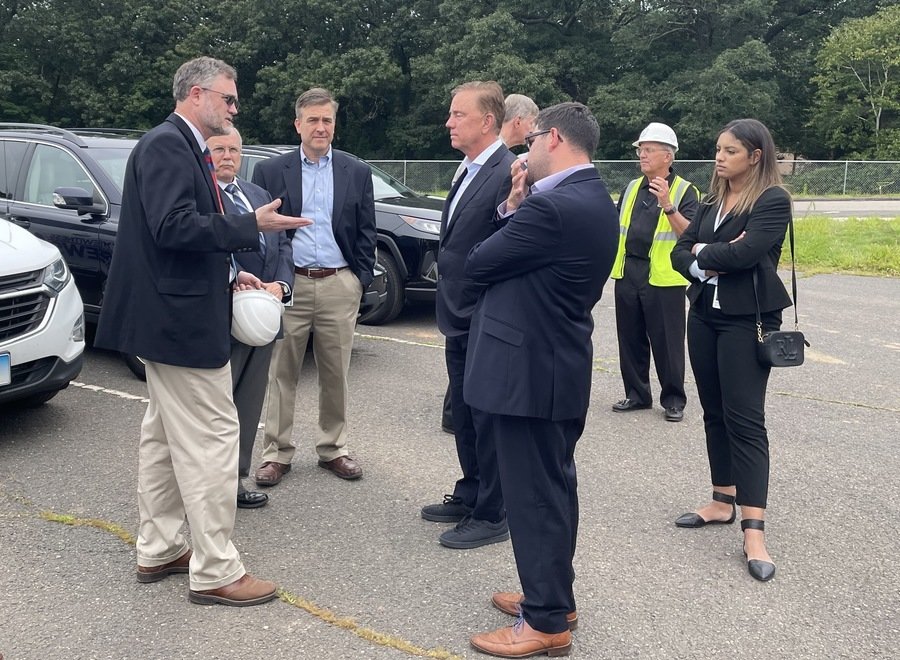 TSKP Partner Randall Luther speaking to Gov. Lamont