May 06, 2023
HONORS: Award of Excellence: Sustainable Education | Buckley Elementary School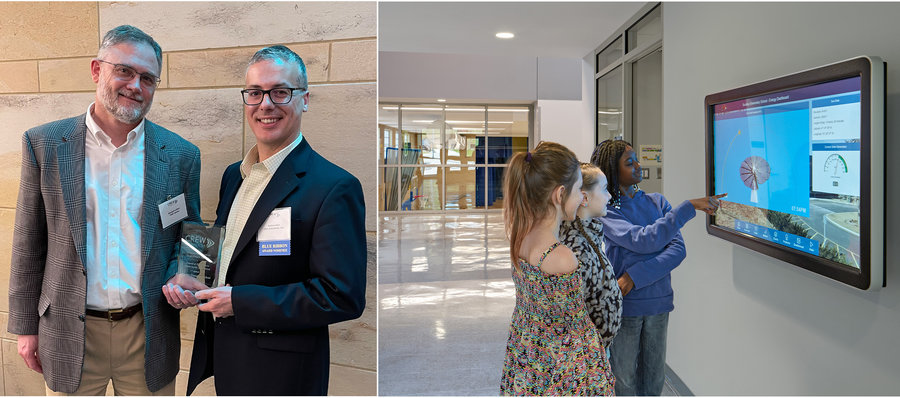 With a projected Energy Use Intensity (EUI) of 18.1, Buckley Elementary School is Connecticut's first Net Zero Energy public school. Design focused on providing a tight envelope, high-performing building systems, and renewables such as photovoltaics and a geothermal wellfield.
Buckley Elementary School received the Award of Excellence: Sustainable Architecture award presented by CREW CT at their 28th Annual Blue Ribbon Awards Showcase. Nelson Reis from O&G Industries and TSKP STUDIO's Randall Luther accepted the award.
The design creates a prominent main entrance featuring a smart solar flower that moves with the sun. It creates a learning opportunity and an interactive energy dashboard in the lobby displaying real-time energy savings, showing students, teachers, and visitors how sustainable their rejuvenated school is.
Net Zero Energy is attractive because the facilities rely on renewable energy like solar and wind that do not release carbon emissions into the atmosphere. In addition to the economic and environmental benefits, there are also socio-emotional and educational benefits of attending a Net Zero Energy school.