February 20, 2019
Grand Opening for CCSU's Willard and DiLoreto Halls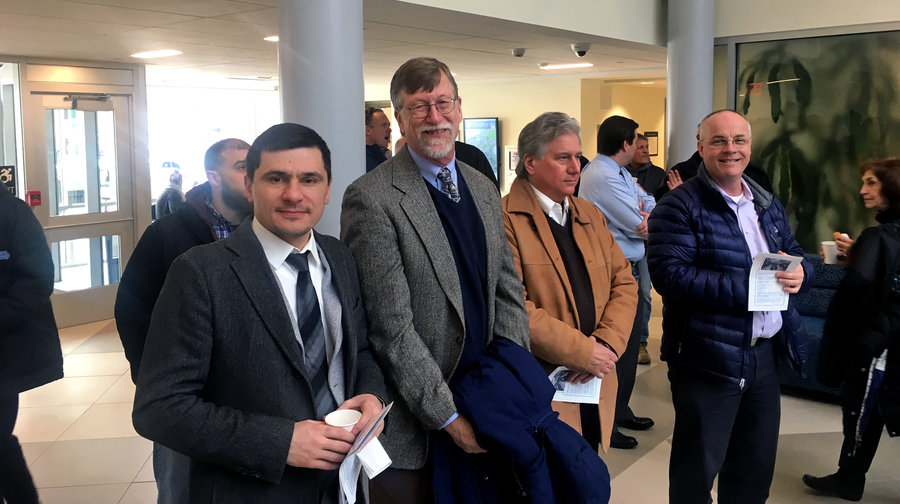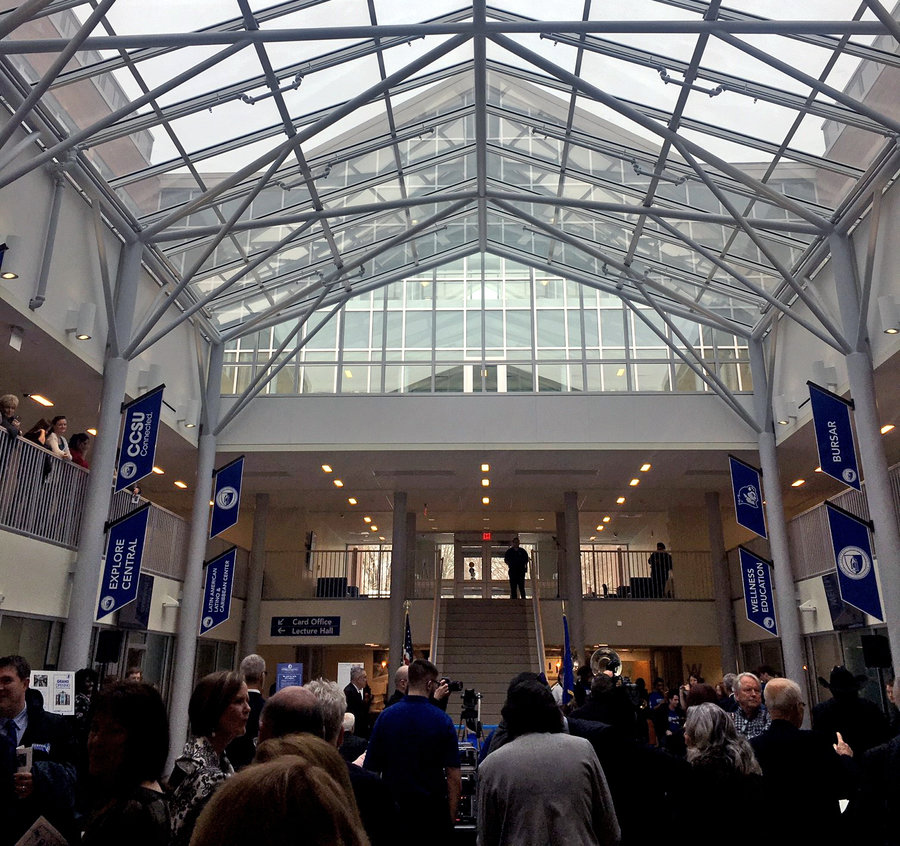 Willard and DiLoreto Halls at Central Connecticut State University are open for business! Renovation of the two 50-year old academic buildings are complete with a new 35,000 sq. ft. daylight atrium connecting the buildings providing students spaces to socialize and gather. Extensive programming was required at the start of the project to prepare a complete reallocation of space across all departments with a significant new program defined as One-Stop Student Services which includes registration, financial aid, the bursar's office, Student Wellness Services, and The Learning Center. Academic departments include English, World Languages, Journalism, and Philosophy and the Dean's Office for the Ammon College of Liberal Arts & Social Sciences.
TSKP STUDIO's design transforms both the aesthetics and the energy efficiency of the two buildings. Replacing the bands of windows, adding a new sloped metal roof and a glass wall into a large-scale portico complements the scale and architectural vocabulary of the adjacent Davidson Hall. A strategy for adding insulation throughout the building envelope along with energy-efficient windows and doors and the prevalence of natural light provides a dramatic improvement to energy conservation and building performance. TSKP STUDIO is the lead design firm with Tecton Architects serving as Associate Architect.
We are excited for students to experience the new Willard and DiLoreto Halls!